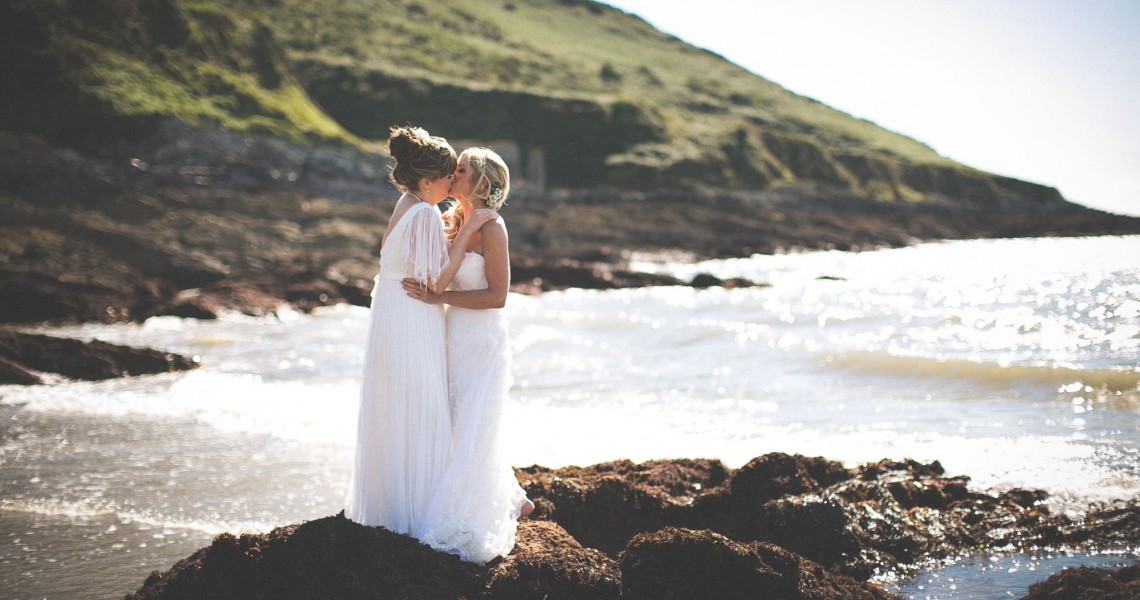 I thoroughly enjoy capturing the fun, energy and emotion of a same sex wedding, as I do the trimmings and trappings of every weddingI shoot. My job lets me explore so many people and personalities on the biggest day of their lives.
I have previously photographed several gay weddings and would love to push my work further into this field as a wedding photographer. Bristol and where ever in the world you may be.
Below I have uploaded a few samples from a fantastic gay wedding held at Polhawn Fort in Cornwall between two awesome ladies, Emily and Karen. It was so much fun; I'd love to do it all again. The sun was shining, the food, guests and location made it one hell of a day!
Oh, and we got to splash about in the sea, on a private beach!