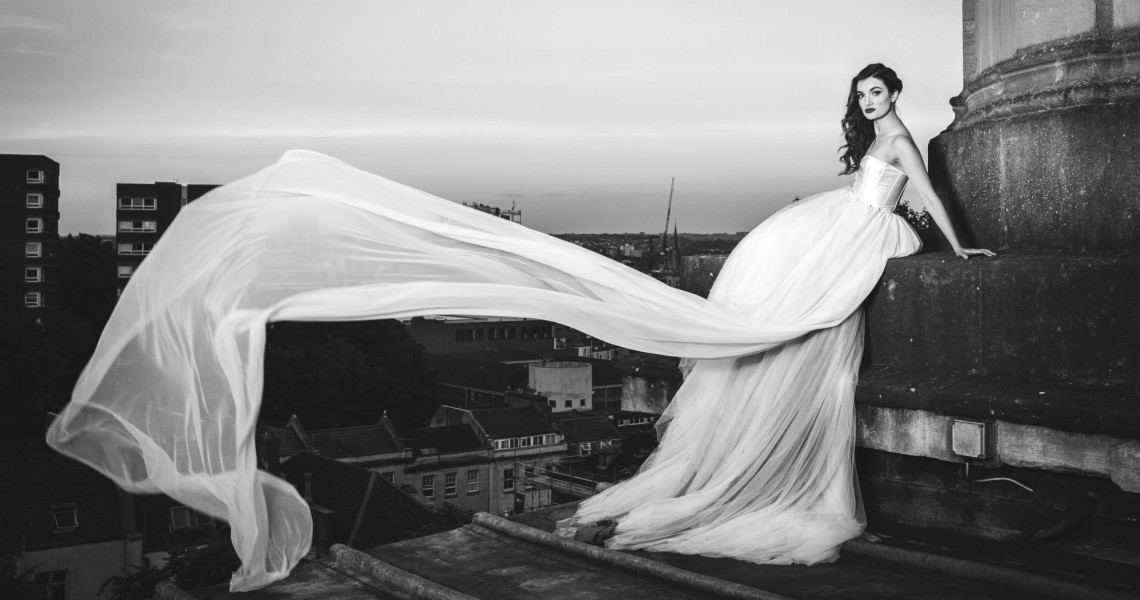 I get to be quite creative as a wedding photographer and it is why I love my job. But, I fancied pushing the boat out a little further and set up a shoot on the roof top of St George's Concert Hall in Bristol. I wanted to recreate a 'Fiddler on the Roof' image, to give it some edge and some energy. I wanted the photo/s to feel alive!
St George's is undergoing some exciting new changes this year so it was the perfect time to grab some stylised imagery before it's grand re-opening later in the year. Many famous names have performed here, so it was a pleasure to produce something myself here, something a bit abstract and out of the ordinary.
I'll be doing many funky, stylised shoots this year and will be filming and uploading each shoot onto YouTube. It's looking like the beginnings of my own channel! I'm looking forward to getting stuck in and pushing my creativity as far as it will go!