Your Kind Words
Please read through some of my great reviews!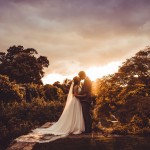 Hi Jamie,
Hope you're well.
We wanted to drop you a note to say a MASSIVE thank you for all of your help in the lead up to our wedding day and for the absolutely phenomenal job you did on the day. I know my Mum has been in touch to say thank you, and we have had so many guests tell us how wonderful and kind you were throughout the wedding.
We knew, the minute we spoke to you all those months ago, that you were the photographer for us, but nothing could have prepared us for how comfortable you made us feel on the day, the care you took in looking after us and our guests, or how much your presence added to our enjoyment. We still both feel that the time we spent with you gave us some of the most enjoyable moments from the day, and we cannot wait to see the photos! ?
Please let us know if there is anything outstanding from our side, and we will make sure that we leave you a glowing review, once our feet come back down to earth!
Thank you again.
Lots of love,
Ria and Joe xx
Ria and Joe
Hestercombe Gardens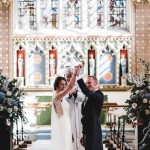 '' From the moment we met Jamie we felt confident he would do a great job photographing our wedding and we weren't wrong - we were blown away by his work. We hardly noticed him on the day yet he managed to capture all the magic moments as well as lots we missed of our friends and family. We would definitely recommend Jamie without a doubt - he is a legend! ''
Ed and Charlotte
North Cadbury Court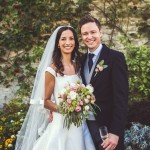 '' We love them :-)
Thank you so much, we have been busy visiting family over the last week but we have managed to show our parents the photos and they love them too!
We're already deciding which ones we'll have framed first!
A stunning job Jamie, thank you again :-) ''
Lee and Claire
The Tythe Barn - Priston Mill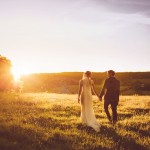 Hi Jamie
I know Sammi has been speaking to you and has already thanked you for our photos but I wanted to email you myself as well.
So...Thank you. The photos are so so beautiful! I welled up A LOT when I saw them for the first time. You have managed to capture the day so beautifully, the lodge, the surroundings, us...everything, with all those smiling faces. It brings back such brilliant memories. I know we will love them and look over them so so many times in the years to come.
I'm sorry I haven't been very good at sharing and posting things on facebook. I'm really not a big user. You are of course welcome to put up photos you like maybe without tagging us? I think people should be able to see how good you are. You made us feel so so comfortable on the day and really have taken the best photos in the most beautiful spots. Also thank you or being so accommodating on our dropbox request. We want to give people the most amount of time to look at things!
I really can't put it into words how much I want to thank you but hopefully this email says it at least a bit.
Kindest regards
Karen
Karen and Sammi
Cleeve Abbey & Quantock Lodge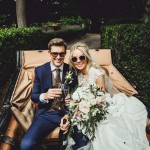 Dear Jamie,
WOW! We honestly can't thank you enough! You have given us images that will last a life-time. You captured our wedding and ourselves exactly as we'd hoped. You just seemed to 'get' our vision from the start and workign with you was no less than an absolute pleasure. From teh bottom of our hearts - Thank you.
We obviously will be recommending you to all of our friends!!
Steph and Mark.
Steph and Mark
Maunsel House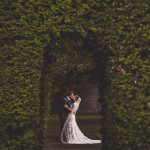 '' We were so excited to receive your package and had a lovely time looking through all of the photos! There are so many stunning ones - I worry that our house will be festooned with wedding photos as we won't be able to choose which ones to frame and display!
We couldn't be happier with the end result and feel that you captured the day perfectly.
I really really don't regret our decision to have just the one set group shot - our photos are so much more natural! I also love how creative our couple shots are too.
Thank you so much for doing such an amazing job - both on the day (in spite of the couple of glitches we had) and through your editing.
I hope you've had a wonderful Christmas and I wish you great new year festivities and a fabulous 2017! ''
Chris and Tori
Old Down Manor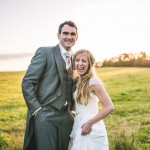 '' Jamie, I wanted to let you know much we LOVE THEM!!
We have never done so much ahhhhing and ooooooing before. You've truly captured the whole day so well and we are so happy with them all.
We cannot thank you enough for providing us with wedding photos that will last and we'll even enjoy looking at them everyday!!!
THANK YOU SO MUCH!!! They are amazing and you are such a brilliant photographer! ''
Oliver and Jennifer
Priston Mill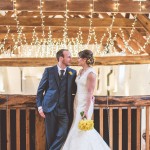 '' The wedding pictures are fantastic! Thank you so much, we couldn't possibly be happier with them.
Jamie was fantastic to work with from the outset, very professional and a real gent. We've had so many compliments from our friends and family, not only about the quality of the photos, but also Jamie's manner and hard work in contributing to our special day. If you are planning a wedding we honestly couldn't recommend him more highly. ''
Richard and Jennifer Pulsford
The Corn Barn Collumpton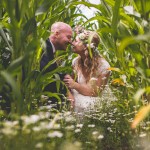 '' How are you?
The photos arrived, they are absolutely mint! I'm so glad l bumped into you that day on Cheddon Rd. You've done a fantastic job in capturing the ambiance of the day, adding your creative twist and detailing every moment. We've already looked at them several times and really struggling to decide which ones to go on our wall. Thank you again, couldn't have asked for more.
Best wishes
Chris n Clare ''
Chris and Clare
The Haymeadow, Somerset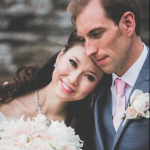 '' Hi Jamie!
Thank you SO much for our beautiful parcel, we can see that you really are a true professional and the pride you take in your work really shows through. We LOVE the pictures, they are just wonderful.
We are so so happy and grateful that we were able to have you as our wedding photographer. As soon as I found you online and saw your pictures on your website I knew that I wanted you to work on our wedding, so I was very excited when I found out that you were available on our date. I just love your style of photography and artistry, and a few of our guests actually commented saying that they expect that our pictures will be very good as they could see from your style of shooting that you were very artistic.
You made us feel completely at ease; you do such a fantastic job at it. Many of our guests also commented on how efficient you were at arranging and taking all the group shots, and they have all come out so beautifully! We can't wait to share them :)
It really was a pleasure having you at our wedding and we couldn't be happier with how the day went and the resultant pictures that we will of course treasure forever.
You are very lucky to be able to work in a profession that you enjoy and have a passion for, are so clearly very talented at, and that brings people so much joy :) I hope you enjoyed shooting our wedding as much as we enjoyed you being there, and that you are as happy with the pictures as we are.
Thanks again for all your hard work Jamie. Speak again soon.
Best wishes,
Lisa & Alex ''
Alex & Lisa
Hestercombe Gardens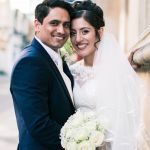 One word... STUNNING!!!!
Thank you so much for capturing our beutiful day!!! You have made my wife cry :)
Kulbir and Bahareh
The Grand, Bristol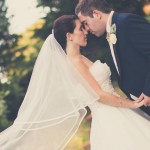 '' Jamie. What can we say? We've just spent the last hour laughing and cooing and welling up looking at the photos. You are so talented and we are absolutely head over heels in love with every single one of them. Thank you so, so much for giving us something that will help keep our special day going for years and years to come. They capture the mood so perfectly and it is just wonderful to see all the smiley, happy faces of our dear friends and family.
Thank you, thank you, thank you! All the best, Alice and Matt xx''
Matthew & Alice Hinks
Goldney Hall, Clifton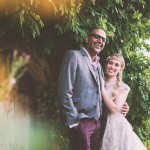 '' WOW!!!! I cant even explain how amazing they are, we certainly didn't expect this! We actually all got very emotional and just loved how you got all the natural moments and also how you managed to get photos of all our guests individually also. Thank you SO MUCH! Your photography is absolutely beautiful and full of feeling. Also it was really nice to get them quite late after our wedding as it was lovely to gather together, enjoy wedding stuff again and just dive back into that beautiful fairytale. We actually went to holland to look at the photos with all our extended family, so even it was a difficult trip for me being ill, it just uplifted me completely.
So thank you a lot jamie, you have given us the most wonderful thing ever - the most beautiful, emotional and special photos that will always remain with us. The only problem is we cant choose which ones to frame!
Take care and i wish you all the best. Carry on bringing joy and beauty for all the other lucky couples out there :)
Warmest wishes
Hana
P.s. Thanks for the chocolates! Arash has only just given them to me and god they've made me happy! ''
Arash and Hana
Brympton House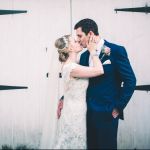 '' Jamie really is both a fantastic photographer and a genuinely lovely person. In the run up to the wedding Jamie made everything so easy, helping us decide on our group shots and timings for the day. On the day of our wedding Jamie was an absolute joy to have around. All our guests commented on how great he was and how he made everyone feel so comfortable. We received our wedding photos this week and I cant describe how happy we are - they are absolutely beautiful and we couldn't have dreamed that they would turn out so well. Jamie captured the day so perfectly, and looking back through them enabled us to relive all the emotions that we felt on our wedding day. We will treasure our photos forever and we are so grateful to Jamie for that. ''
Andy and Sadie Vick
Maunsel House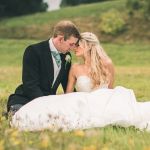 '' Jamie is an awesome photographer; we couldn't stop smiling when we got our wedding photos back and everyone we've shown has commented on how professional and well finished they look. From the tiny detail on corsages to the dramatic landscape of our romantic shots, Jamie did a fantastic job of capturing the moods, emotions and happiness of our big day. He knew when to be invisible (many of the photos are a surprise) and when to make a noise to get everyone together. One of the main comments from guests was what a great guy the photographer was. We really can't express how pleased we are with the pictures and the effort that Jamie put in on the day. Thank you, Becky & Jamie Thank you so much for capturing the moods, emotions and happiness on our big day ''
Jamie and Rebecca
Dunster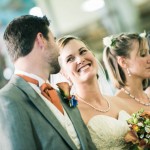 " Jamie, we wanted to write and say a huge, massive, heartfelt thank you for the stunning and creative photos you took of our wedding day. You really captured every moment and it was a joy to have so many smiling faces from different guests who attended. We've had so many lovely comments from people who have seen the whole album. It was great to see photos of the different areas we poured our hearts into brought to life and understood through your lens. Thank you for coming down to Taunton and for making the day so relaxed and informal. You were a joy to have as our photographer and we would strongly recommend your services!! "
James and Rachael Robertson
Horton, Somerset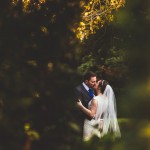 '' Tori and I are not ones to leave reviews but on this occasion we felt we had to. Jamie has brilliantly captured several moments of rare beauty and rapturous humour at our wedding. He has stunned us with astonishing photography and has left us smiling and laughing for hours upon end. We simply cannot recommend him more highly and we look forward to reading great things about him in the future. ''
Chris Goulding
Chris and Victoria
Old Down Manor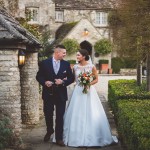 We managed to sit down and take a look through late last night, I cried throughout!! Thank you so much for capturing so many gorgeous pictures, they're beautiful! I'm sure we will be in touch in the future with regards to putting an album together.
Thanks for the help and the professional service you have provided from start to finish, we couldn't have asked for anything more.
All the best,
Dan & Meg
Dan and Meg
Calcot Manor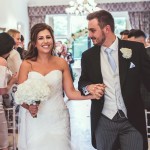 Hi Jamie,
Thank you so much for sending them through so quickly. We've just spent the last hour laughing and smiling at all the photos!
Thank you SO SO SO SO SO much for doing such a brilliant job. We're now trying to pick which are our favourites but I think we won't be able to shortlist any less than 300!!!
Thanks again
Sophia and Andy
Sophia and Andy
Old Down Manor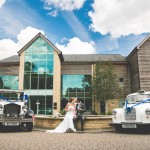 '' Evening Jamie
We have looked through all our photos, probably more than 3 times now!! Thank you very much, they are so amazing!??
We are both really happy with them all and can't believe how many there are.
Huge thank you once again :)
Carolyn''
Richard & Carolyn
Cotswold Water Park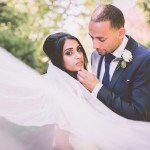 Wow!! Just received the photos they look fantastic - We're really pleased with them!! Thank you so much for capturing special moments where we can relive the day and the emotions just by looking at them. You did a fantastic job and we can't thank you enough. Even now people are saying how great you were :)
Jacob and Kavita
Thurloxton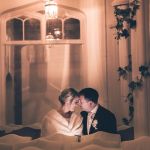 '' Jamie recently took the photographs at our wedding- he did a fantastic job and we are delighted with the results. Jamie listened to what we wanted from our photography, which was a mix of formal and informal shots. He really captured the mood of our day with some wonderful images. He also helped us to put together our album and everyone who has seen it loves it. We have no hesitation in thoroughly recommending Jamie to anyone who wants a friendly, professional, high quality service. ''
Ben and Elizabeth Oxley
St Audries House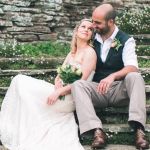 '' The photos are great Jamie, thanks so much. We've been through them several times now, and keep seeing new things in there. A lovely array of styles and really exactly what we were looking for. I never knew I was so handsome ;-) And obviously Kirsty looks stunning!
Thanks again for all you work, and we will let you know once we get the USB stick. Do not hesitate to let us know if you need a testimonial or anything for your website?
Cheers.
Kai. ''
Kai and Kirsty Hopkins
Hestercombe Gardens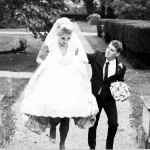 " Hi Jamie, Thank you doesn't seem to quite cut it, but a massive thank you anyway from myself and Dan! We are so so happy with our wedding photographs and still deciding what ones we would like in an album, they are all so amazing! We couldn't have been happier with yours and Kevin's professionalism on the day and made everyone feel so at ease having pictures taken! With the size of my family I know that couldn't have been an easy task so well done to you both!
We are both so pleased with everything you have done and the way in which you captured our special day so again a massive thank you!
I thought we had made the right decision choosing you as our wedding photographer having seen your work and the way you work, at a friends wedding and you definitely did not disappoint for ours!
Thank you so much again, we will see you soon for my sisters big day! We will both be recommending you to any future bride/grooms!
Thanks. "
Mr & Mrs Webb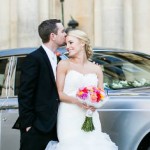 " Dear Jamie,
We just wanted to say a massive thank you for the amazing job you did on our wedding photos – they are stunning and we have had so many comments from people!
You guys were fantastic on the day as well, very unobtrusive and relaxed, making everyone feel at ease and doing what ever is needed to get the perfect shot! Being in the industry myself I know what it takes to be a good supplier and you really are fantastic at what you do and a true professional.
Thanks again Jamie. You're an absolute star! We will be recommending you to everybody!!!
Love & Best Wishes, Vanessa & Derek xx "
Vanessa & Derek
Orchardleigh House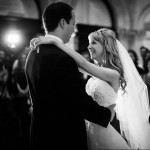 " Wow!!! Love the photos!! They are incredible. Very, very pleased. We particularly love the bridge one, where we are looking at each other!!! This really is 'the shot' that I have been dreaming of for 10 years! (Sad I know!!!). We are just so happy, I can't say. So is mum! You really are mega good, and I've just recommended you to my friend Sadie!. THANK YOU! "
Katy & Harry Hamilton Jennings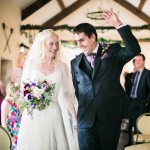 " Hi Jamie, Just a quick message to say we LOVE the photos!! Thank you so much for doing such an amazing job, we couldn't be happier! Thought you'd like to see just some of the other comments people have made through the magic of Facebook - and these are just for one photo :-) And a text from my dad - 'your photographers captured the day perfectly, I'm in pieces, but in the best possible way' Thank you once again, we will definitely be recommending you to anyone who asks, the photos speak for themselves, but you and Ian were both lovely too! "
Caroline & Martyn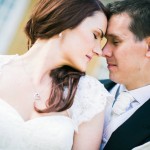 " We love our photos! They tell a wonderful story of the day and capture the happy and emotional atmosphere perfectly. The 'couple' shots are stunning and we get goosebumps every time we look at them. It was also a pleasure spending time with you on the day and many people commented on how lovely you were. We appreciated your 'no fuss' style. "
Jennifer & James Thiele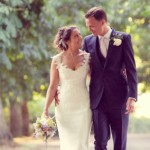 " Jamie, we have just received the photos, they are fantastic, thank you sooooooo much! We have only just had the time last weekend to go through them properly. People we have shown have also said that they are amazing and that you are very talented J Fingers crossed I will get people asking for your details. "
Charlotte & Rob Oatley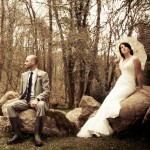 " I would find no reason why I would not recommend Jamie. He is so enthusiastic, artistic, creative and a joy to work with. He even got his feet wet in the name of photography, a truly passionate photographer. You would be mad not to pick him. Thank you so much Jamie and also your lovely assistant. Looking forward to seeing the rest. "
Emily & Andy Spillman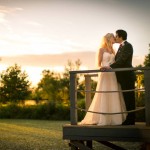 " Dear Jamie (and Ian!)
Even though we haven't seen any of the photos yet, we just wanted to e mail to say a massive thank you for everything you did at our wedding. Thank you for making us feel so comfortable that it felt like we had two mates taking the pictures, and thank you for blending in so well - half the time we didn't even know you were there! Everyone commented on how impressed they were with you. We couldn't be happier with everything that you did.
Thank you for being part of our special day, can't wait to see the photos "
Caroline & Martyn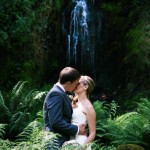 " We were both absolutely ecstatic with the service you provided on our wedding day at Hestercombe and leading up to it. Only a few days ago a friend commented on how professional he thought you were, he said that he'd barely noticed you were there at all! Our opinion is that you've provided exceptional value for money; the photos you've sent us are well above the standard of other photographers we considered. We're just ecstatic that we were won over by your positive, yet relaxed attitude to our special day and weren't lured elsewhere.
Since receiving the photos we are in somewhat of a conundrum however, we're finding it exceptionally difficult to pick our favourites to go into the photobook that you are kindly providing us!
We'll be recommending you to any friends or family that might need your services in the near future.
Thanks again Jamie, "
Adam and Janice Atkins
Twickenham, Middlesex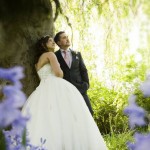 " I just wanted to say thank you for doing such a brilliant job on Jo & Thomas Leaders wedding Photos, I was showing someone your website the other day & noticed you have more of Jo & Tom's photo's on there, what a great advertisement for your work, I know I am a bit bias being Jo's mum but I think they both look stunning.
Once again thank you so much for giving them so many happy memories of the day to look back on, I don't think we could have chosen a better photographer & will have no hesitation in recommending Jamie to anyone in the future "
Chris Ray - Mother of the Bride
Cullompton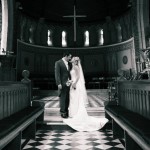 " They are perfect thank you soooooo much, we love them!!!!!!! It was so hard to choose our photos for the album as there are sooo many to choose from! Thank you so much for all your hard work! "
Emma and James Takle
Taunton, Somerset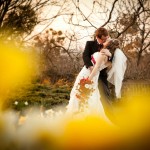 " Jamie, We absolutely love the photos, they're everything we could ever of asked for - and more! Everybody we've shown them to are simply amazed by the quality, the composition, style, aspect, everything is just perfect. We can't thank you enough! With that in mind we'd be more than happy to provide you with a testimonial / reference if you'd like one and are happy for you to use the photos on your website, facebook or any other media as you see fit.' "
Daniel and Jodie Sands
Taunton, Somerset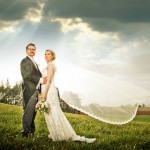 " I just wanted to drop you a note to thank you so much for our amazing wedding photos - we're absolutely delighted with them! You were certainly right about the shots in the field as the end results were definitely worth ruining my shoes for! "
Lucy and Simon Cook
Taunton, Somerset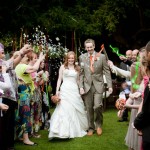 " Thank you Jamie and Ian for taking such amazing photographs of our wedding day. Even through the rain you managed to capture every important moment and every guest. From start to finish you were professional and helpful and you have given us amazing memories of our day.
As the only real lasting images from such an important day it was so good to know you guys were in charge! I never worried for a second that I wouldn't get the photos I was imagining, from the décor to the candid moments you captured everything.
All your photos look worthy of a magazine - subject matters helped of course... :)
I would and have recommended you to our friends! "
Gemma and Tom Collins
Bridgwater, Somerset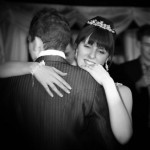 " Gary and I want to thank you and your colleague for taking such wonderful photographs of our Wedding day on the 7th April at Combe House.From the moment we met you, you have been nothing but accommodating to our needs and your relaxed yet professional attitude really put our minds at rest that you were the photographer for us. We have no hesitation whatsoever in recommending your services to other couples getting married. Thank so much again for capturing such wonderful memories of our special day that we will treasure forever. "
Gary and Claire
Illminster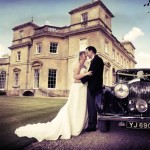 " From start to finish Jamie was fantastic. Jamie was excellent value for money and we couldnt fault him on his service. Jamie was so enthusiastic about everything, he made us feel so comfortable and both of us dont really like having our picture taken. The final pictures are wonderful and we can't stop looking at them. We would recommend Jamie to anyone, just wish we could get married again so we could use him again "
Amanda and Karl Edge
Taunton, Somerset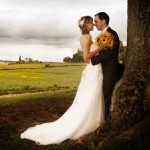 " Jamie – wedding photos just arrived, absolutely brilliant, well done on a tremendous job, many thanks "
Chris and Eelanor North
Oxford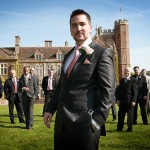 " Jamie and his team were excellent. The photographs were wonderful, greater than our expectations. He is creative, practical and friendly, a perfect wedding photographer. He took the pressure off what is a very stressful day. We have photographs and memories which will last a lifetime. He truly is a gifted photographer who I would highly recommend. You can't go wrong. "
Thomas Leader
Cullompton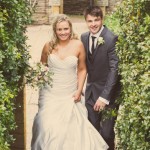 " Hi Jamie , sorry its taken a while for me to drop you a line but a simple Thank-You didn't seem enough. "A picture is worth a thousand words, but your pictures leave us speechless", Your photographs are really full of life and emotion. Everyone looks so natural and at ease. Every time we look through the pictures we are able to relive the day all over again. Thank you ever so much. You have exceeded every ones expectations. Love and Best Wishes Leigh & Billy Howe "
William & Leigh Howe
Hestercombe Gardens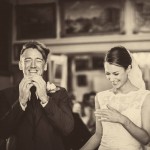 '' Oh my goodness Jamie, we love them!
We've been sending copies of them to people in their Thank You cards and we are now getting thank-yous for our thank-yous because they love their pictures so much! You did such a great job of capturing the day, and it was particularly lovely for me to see the pictures of all the things I missed, like the guests arriving, and the boys getting ready. Many apologies for not emailing you sooner - we are very happy indeed! ''
Heather
Michael & Heather Jones
Maunsel House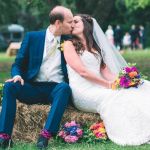 '' Hi Jamie
I'm in love with the photographs !! They are amazing thank you so much. You are so talented and we love them all you have captured every moment perfectly.
It was great working with you and getting to know you and definitely would recommend you to anyone!
A million percent happy! Thank you thank you thank you !!! ''
Matthew and Sarah
Roughmoor Farm, Taunton